Therapy Pet Scholarship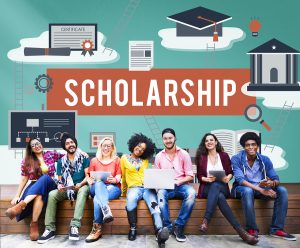 Therapy Pet is a community focused organization, which aims to help connect pet owners with licensed therapists. We believe in the the true value of pet therapy. An increasing number of people who suffer from depression, anxiety and other mental heath issues find emotional comfort from their pets.
We are pleased to announce that we are awarding a $500 Scholarship towards education related expenses to help young adults who have been diagnosed with any form of mental illness. Applicants must be high school seniors, Junior College, College, University, or Trade School students. If you are interested in applying, simply write an essay on the topic of "How Therapy has positively affected your life." Your essay should address the hardships you have gone through and how therapy has helped. Therapy could be in the form of talking to a professional or owning a therapy pet.
If you would like to apply, simply write an essay on the topic of "How Therapy Has Positively Affected Your Life".  Your essay should address that hardships you were going through before engaging in any form of therapy.
Application Deadline is November 1st, 2017.
The scholarship will be awarded by December 31, 2017.
Contest Rules
750 word minimum.
Only one submission per applicant.
Must be a legal resident of the United States or Canada.
Must be enrolled and/or attending post-secondary education within the next year.
More Information About Emotional Support Dogs
They are furry, sometime fluffy, and often our best friends. Learn more about what makes an ESA Dog so special to it's owner. And if your life has been improved by this type of support pet – please let us know!